'62 Frame Conversion thru August 2000
---
Click on a photo to view a larger image.
A new copy of your browser will be launched to view the image.
Click on the exit button to return to this page.
---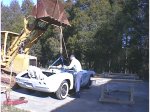 The latest in hydraulic frame lifting equipment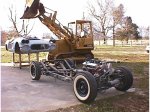 Body off frame and on dolly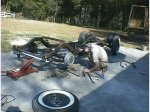 Just a few more rusty bolts to remove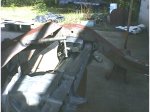 First fitting of rear suspension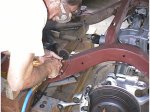 Cutting frame for locating rod bracket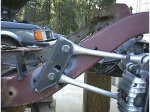 Locating rod bracket tack welded in position
Starting to construct the aluminum torque arm.